Our internal medicine practice is focused on delivering the highest quality medical care for our adult patients.
We believe that open and honest communication, patient education, and a strong commitment to excellent health are the foundation for a successful patient-physician relationship.
Faculty Internal Medicine, PLLC, is proud to be a community-based internal medicine private practice in Knoxville, Tennessee. All of our physicians have admitting privileges at the University of Tennessee Medical Center. Most of our physicians have an academic appointment with the University of Tennessee Graduate School of Medicine and spend a portion of their time teaching medical students and resident physicians.
We share that expertise with our patients through our private practice offices in West Knoxville and North Knoxville. Our group consists of seven board-certified (ABIM) providers and one board-eligible internal medicine provider. We also have two nurse practitioners.
Faculty Internal Medicine (Medical Records Requests)
Faculty Internal Medicine has partnered with Acton Corporation to help provide quality patient care in our office and timely response to your medical records request.
Once you have completed and submitted the patient consent form in the link provided, Acton will process your request within 48 hours.
If you have any questions or concerns, please feel free to call Acton: (205)-408-6030.
There are fees (minimal) for copies of records based on labor costs and supplies only.
https://www.hhs.gov/hipaa/for-individuals/right-to-access/index.html
Thank you!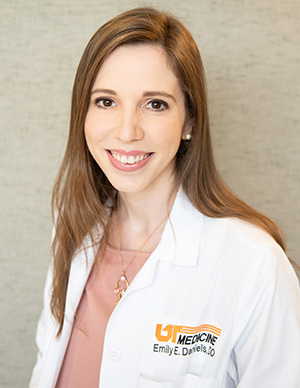 Welcome To The Team Dr. Daniels!
Emily Daniels, DO will be seeing patients at both locations.